Agricultural Buildings
Your changing and growing agricultural business keeps you busy. A new building or expansion should be simple to construct and simple to maintain.
Building with L & L Sales provides confidence that your project will come in on time, and on budget.
Whether you are planning on a Shop, Machine Shed, Parlor, Freestall, or a Dairy Complex, L & L Sales can custom design and erect your structure.
We provide CAD Drawings along with new design package.
Want an EPS building? Here are some of its features: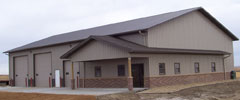 Solid Core Buildings
Structural Insulated Panels join high performance rigid foam insulation to Oriented Strand Board (OSB) or plywood. The thickness of foam are adjusted to increase R-Value. As labor sources become more scarce and costs increase in the future, building with Structural Insulated Panels will become the preferred building system.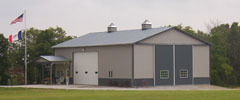 Post-Frame Building Systems
Roof Trusses are pre-engineered, designed and certified to accommodate either commercial or agricultural snow loads for your specific requests.
State-of-the-Art Design eliminates knee braces and allows maximum use of space.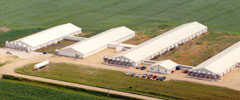 Livestock Confinement
Panelized construction gives you more building per dollar and more life per building!Your EPS building is designed for fast, simple erection and fabricated with the most efficient state-of-the-art equipment.You pay less for labor at the construction site. This means that more of your dollar buys you what counts - a quality building that will serve you profitably year after year.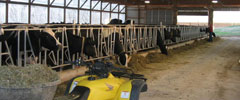 Dairy Facilities
Our barn designs offer one of the most flexible and low cost building options in the market. EPS' computer automated laminated column production line offers complete control over quality and delivery.
Free stall Barns
Parlor and holding areas
Intensive care and young stock
Commodity and solar open fronts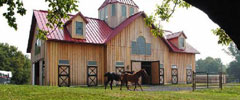 Equestrian Buildings
It's easy to see why EPS has become a respected leader in the fast and efficient construction of equestrian buildings.Our advanced panels provide exceptional insulation, long life durability and economical construction.At EPS we can help you create any combination of modules to provide quality, easy to maintain stalls, truck and trailer storage, riding arena and even an upscale office area.