Commercial Buildings
Your business is distinct - your building should be too! You need a building designed to fit your image and to fit your function.
Pre-engineered buildings offer cost effective ways to design energy efficient construction. We can develop many types of "Energy Star Rated" commercial buildings: from gymnasiums to office buildings to power washable, USDA finished walls.
Commercial Building Types:
Office and retail
Churches
Schools
Choose from Solid Core or Post Frame Construction, EPS manufactures the building: trusses, floors, walls, columns, headers and complete structures. Our engineers can provide your the comfort of a fully guaranteed structure. EPS utilizes a local dealer/builder network from Pennsylvania to Utah.
Multiple Interior Finish Options
We offer several types of finish options: R-33 pop up panels with interior glass board or embossed aluminum finish, corrugated steel panels with blown-in insulation or drywall with blown-in insulation. Laminated glass board, Fiber-Reinforced Plastic or aluminum can be used for durability and power washing and USDA finishes.

It's easy to get started on your new Commercial Building: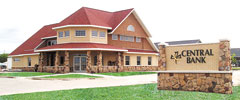 Solid Core
EPS panel systems offer complete customization of roof materials. The most popular are trusses with purlins or structural insulated panels over the top of trusses which offer open attic designs. Shingles, standing seam roofs or virtually any roofing material can also be used.
As with the roofing, siding options are also limitless. Brick, vinyl, cement board siding or just about any material is easily attached to our core panel surface.
Structural Insulated Panels join high performance rigid foam insulation to Oriented Strand Board (OSB) or plywood. The thickness of foam is adjusted to increase R-Value.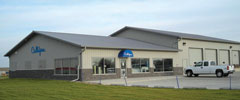 Post Frame
Embedded post foundations can be more easily installed during winter construction than pouring concrete foundations.
There is greater design flexibility when using post-frame construction techniques.
Building system cost savings are considerable.
State-of-the-art engineering is built into our post-frame construction providing dependable guaranteed performance.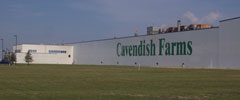 Refrigerated Structures
We are a leader in cold storage and high R-value foam core panels. Whether you need a walk in cooler or freezer (Energy-Lok) or line a steel building using Energy-Lok panels. Also EPS Tuffy™ buildings are outside structural coolers and freezers that do not require steel frames.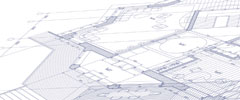 CUSTOM DESIGNS AND PROPOSAL DRAWINGS
Customize your commercial building design through professional designers. EPS has negotiated a special discounted design fee for our customers. Our designers will work with you to design the structure of your dreams, including exterior elevations and floor plans.